Cognos Data Source Tables and Columns
This query lists all the data sources and their tables and columns which are used in any published Framework Manager model. This query may result in lengthy output on large content stores.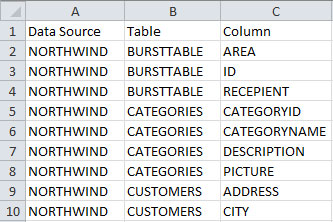 Use Case: See which database tables and columns are being used in Cognos.
Setup: none


Category: Cognos Data Sources