Cognos Job Step Parameters and Emails by Package
This query locates all job steps where parameters are defined for the reports being run. All the parameter and value settings are displayed along with email distribution info.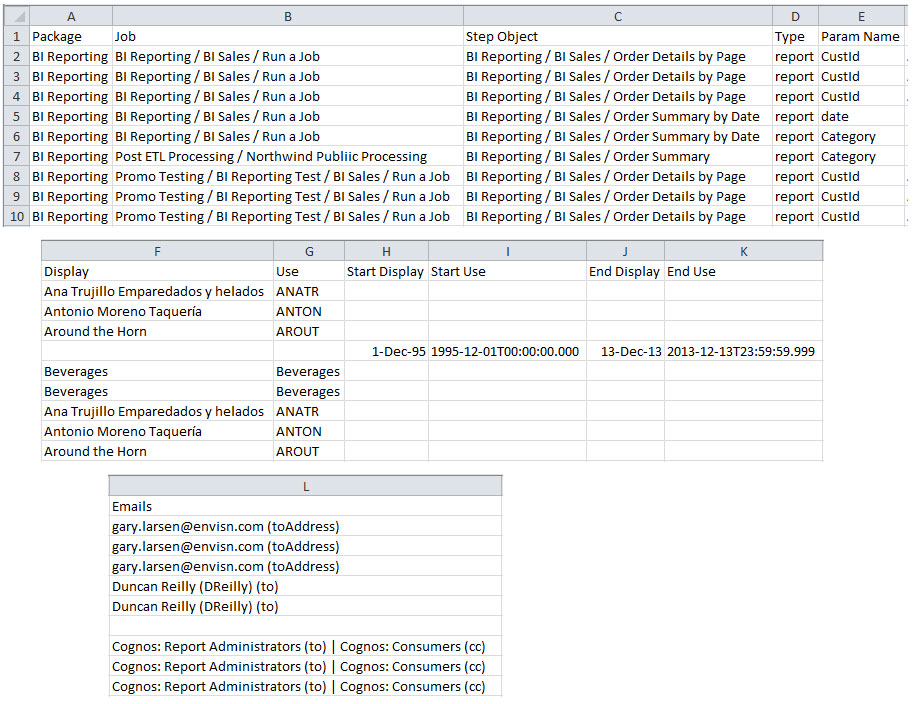 Use Case: Verify that the defined report parameters in job steps are correct for the specific email recipients.
Setup: Set the $packageID variable in the script
Category: Cognos Report Info