Cognos Model Item Documentation by Package
This query documents every model item in a published Framework Manager model and includes the item expression, the expression at the data source level with table and column references. Items with multiple data source dependencies will have multiple rows for each column.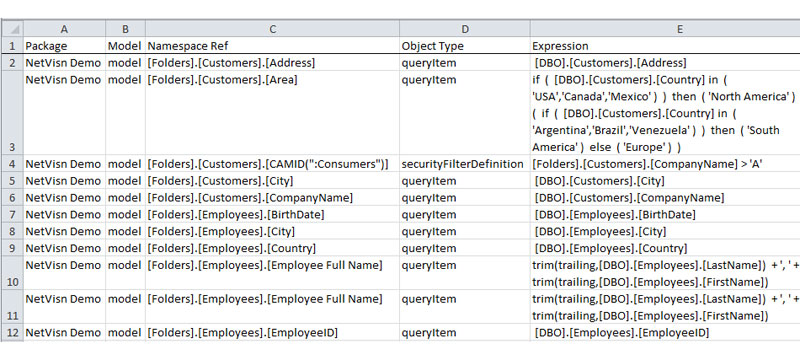 Use Case: View all model item definitions to verify business rules and database column dependencies.
Setup: Set the $packageID variable in the script
Category: Cognos Model Dependency