November 27, 2013, by Paul Hausser, Envisn, Inc.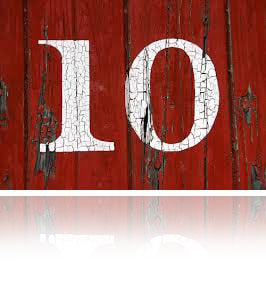 In the three years since the introduction of Cognos 10 IBM Cognos has introduced a number of new things for the product including Dynamic Cubes, Cognos Cloud, Cognos Workspace and performance increases. One wonders at this point what it will take to move to whatever comes after Cognos 10. There was no obvious answer to that question as IOD 2013 came to a close but there were still a lot new things there to look at.
Major Things
Four main categories of enhancements in the latest release of Cognos 10 (ver.10.2.1.1):
Interactive Visualization – Better visualization tools started two years ago and these just get better all the time. Big Data – large amounts of static and streaming data of all types, is driving the need for better ways of identifying relationships within and across data. IBM has responded by supplying some really slick charts and graphs that accommodate nearly everything you can throw at them. Plus, they can recommend the charts that will best exemplify the data at hand. To see and try some of what's newly available, go to www.analyticszone.com/marketplace

Mobile

– Includes enhanced security, extended device support, interactive content and visualization along with a redesigned interface. The mobile platform has or is close to having everything you need for consuming reporting and analytics on the go.

Performance

– Across the board increases in performance that are almost too numerous to mention. Some of the major ones are:
• 45% reduction in dispatcher threads
• 85% reduction in disk IO through better caching techniques
• 10x more data in Active Reports
• 6x faster burst execution
• 25% improvement in batch execution times
• 70% less memory required for Dynamic Cube result and aggregate caches
The net result of this aggregate performance increase is much greater platform throughput and faster results for users.
Big Data – What seemed like hype two or three years ago is a reality today. The pervasiveness of Big Data was woven through every part IOD this year. Whether it's the millions of points of streaming vehicle data collected daily by BMW or static transaction data mined by major retail marketers, Big Data is a reality confronting every organization today and IBM continues to provide the best analytic tools available to interpret and use that data.
Recent releases include:
Optimized access to BigInsights via Big SQL and SAP HANA.
Hive support to access Hadoop, Cloudera, Hortonworks, AWS and EMR
Additional enhancements to BI include:
Embeddable Workspace – The ability to embed and customize Cognos Workspace into third party applications or organizational portal.
Cognos Workspace – Expanded visualization options along with major enhancements in ease of use and configuration.
Dynamic Report Booklets – Reports can be grouped for easier consumption and an update to a report will automatically update the booklet.
Cognos Dynamic Cubes & Query – A number or enhancements here including modeling, performance, API, security and usability.
Administration – Expanded options in archiving, deployments and multi-tenancy.
Summary
The labeling of these as a minor release - 10.2.1.1 might lead one to believe these are of limited significance but the reality is far different. In many ways they represent significant steps forward and reflect two common threads: First, the inexorable push of BI into non-traditional areas and; and second, making the BI infrastructure more robust to handle the increased load brought on by Big Data.
© 2013 Envisn, Inc., all rights reserved. Updates in Cognos 10