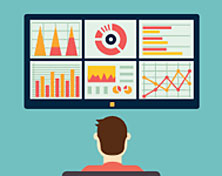 January 31, 2017 by Paul Hausser, Envisn, Inc.
Perhaps the greatest undervalued asset within Cognos Analytics is the audit data that gets generated for virtually everything that happens inside the application. In its native form it's all but unusable for anything except rudimentary analysis. We've covered this subject in great detail in our Ebook, Expert Guide to Cognos Audit Data. Writing this prompted us to challenge the thinking that there's only so much that you can do with this data as it comes from Cognos.
What if you could use your audit data for anything you wanted to?