The only constant is change
By Elwood Philbrick - Envisn, Inc.
Envisn has been providing administrative solutions for Cognos customers for nearly all of our thirteen years. During that period the Cognos products have gone broader and deeper in the BI market, particularly over the past two to three years. Think TM1, Express, Mobile, etc. This Cognos product evolution has been a major trend to give the Cognos users themselves more options to get what they need and get it the way they need it.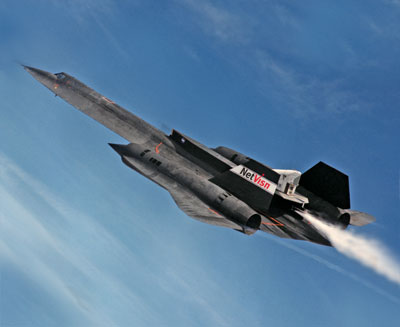 With the introduction of Cognos 10 some eighteen months ago the impact of this trend became a lot clearer. Users can not only get what they need but have multiple ways of consuming it on multiple platforms – desktop, mobile, etc. For many IBM Cognos customer this is causing a virtual explosion in the amount of content and many are unprepared to deal with it.
Small changes – Big impact
So how is this actually playing out in Cognos customer environments? Some of the more significant trends are:
Cognos environments are getting larger:


8,000+ plus users not uncommon
300K+ objects in Content Store

More users = more content (My Folders is big driver of this)
Users have many more options
More platforms on which to consume content
Users want and need more detail
Cognos security models are more complex
The content itself has more dimensions
Rate of change of Cognos content is faster
The impact on Cognos managers and administrators is also significant and is driving needs for them:
Tracking and measuring usage and growth
Better tools for managing change
More insight needed into how the content is being consumed
More proactive management required:


Retention policies
User capabilities
What it means for us
We made a conscious effort to identify and begin tracking these trends to better understand what they mean for current and prospective customers. We also did a formal assessment of our products against these trends to see how they stacked up. This, along with customer input, highlighted some opportunities where we could make them even better. As a web based product with an advanced design, our NetVisn product already had a number of advantages in the marketplace. Why change it? Because it could be even better at enabling administrators to stay out in front of these trends.
Over a year ago we began work on our solutions with the major effort on NetVisn. Our analysis suggested that we should focus on:
Optimizing NetVisn for 64 bit architecture
Faster internal communication
Adding a new database
Tighter integration with Cognos
Expanded analytics
The actual work of doing this turned out to be more challenging than we expected and also took longer to complete. The major part of the work was the new database for NetVisn. After carefully evaluating and testing 11 different databases we selected the MarkLogic XML database. It outperformed all of the others in nearly every key area. Plus, we could make some changes that would significantly improve performance and scalability.
Results
By last November the project was completed and we began alpha testing. The test parameters used were as broad as we could make them and were used against very large data sets. There were only two or three relatively minor bugs that were quickly resolved.
One of our customers, a large aerospace company, offered to do the beta testing of NetVisn version 6 at one of their Cognos environments. This was done in late November 2011 against a very large test environment (6,000 users). The testing lasted ten days and results were consistent with our own alpha testing. Some of the results included:
Sub-second response time on large analyses
Analytics performance 8 to 10 times faster
Synchronization times 50% faster
Faster interactive navigation
High scalability
The customer then installed this new version of NetVisn on its production environment at this site where it has been running since that time.
Summary
We don't expect these market trends driving larger Cognos environments with more content to change. The challenge for the people that need to manage them is to have the knowledge and tools required to do it. Our goal is to make sure our products help do that in every way possible.
© 2012 - Envisn, Inc. – Cognos Metadata Management. All rights reserved.