By Elwood Philbrick - Envisn, Inc.
This blog article is focused on some of the key things you need to know in order to effectively manage Cognos BI.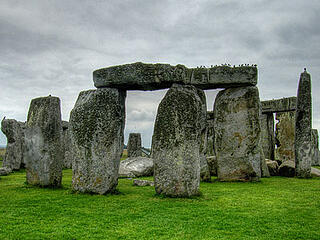 Managing and administering a Cognos BI environment is more challenging today than ever. Environments with a few hundred users or more are typically increasing in size and complexity as IBM Cognos broadens its offering. Plus, larger companies are consolidating multiple environments into as few as possible to realize the savings that come from spreading support resources across a broader base of users. All of this makes the challenge of knowing what you need to know even greater. Some of the key things are:
Size – Probably the most attribute of a BI environment is its size. This can be defined by two or three key dimensions. The number of users and the amount of content being the primary ones. There are two types of content in the Content Store; Objects and saved output. Objects represent things like reports, queries, packages, etc. Saved output is reports that have been run and saved in users personal folders.
Security – You need to be able to validate that your security model is being correctly applied and administered across your environment. This requires full transparency of access permissions by groups, roles, objects, data, etc. And since membership within groups and roles can be of both different types and levels at the same time, you need to be able to look at this often complex picture in a single view when and where necessary.

Licenses deployed

– Unless your environment is covered by a broad organizational license agreement you will need to be able to track what IBM Cognos licenses have been given out to individual users; Report Studio, PowerPlay Studio, etc. Being able to do this requires the capability to track and summarize these by named individual since you don't want to exceed the number authorized number.
Content dynamics – Here is where it really gets interesting. Because it's typically been somewhat difficult within Cognos for administrators to know what's going on with their content, few of them have any real insight to how dynamic it often is. And change can occur here rapidly. The major dynamics include:
a. Object count by type – how many objects are there in your Content Store?
b. Rate of growth – How fast is it growing and where is the growth occurring?
c. Public versus Personal – How much is public versus personal and what are the rates of growth?
d. Saved output – As mentioned above, this represents report output that has been saved to users personal folders. For most environments a Pareto analysis (80/20 rule) would likely show that that less than 10 percent of users have 90 percent of more of the saved output, particularly if you have no rules in place on this. And this can get very big. Large amounts of saved output can impact overall system performance.

Defective content

– This represents reports, queries, etc. that will not run because of data lineage breaks or missing objects. If you are not already monitoring this area, it's likely that between 10–15 percent of your content is defective at any point in time and you don't know what it is.
Usage – The key things here are how many licensed users are actually using the Cognos BI tools and what content is being used or not used. Being able to track and measure usage is critical. If only half your content is actually being used why should you keep and maintain the other half? Why would you need to purchase more user licenses when you can redeploy unused licenses? Being able to analyze usage in detail for both content and users can be a real eye opener. With the right tools you could see how data are actually being used. Which packages are used frequently and which ones are never used? What would an aging analysis of content show when aligned with usage?
Relationships and dependencies – Understanding dependencies between objects is critical to managing your Cognos environment. If your data warehouse is changing you need to know the impact on your Cognos content in detail.
Documentation – All of the content in your Content Store represents a big chunk of intellectual property. Ideally it should all be documented automatically for you: All objects and all versions.
Summary
Many of the areas covered here represent information that's needed in any BI environment regardless of size. In our next blog we will focus on what managing a Cognos BI environment means in terms of doing actual tasks.
Image by Adriano Aurelio Araujo
© 2012 - Envisn, Inc. - Tools for Managing Cognos BI – All rights reserved.