Jan. 29, 2013, by Paul Hausser, Envisn, Inc.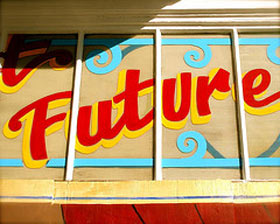 The Business Intelligence market and Analytics are converging on the crest of the Big Data wave. Some of the major trends behind this are better tools and a significant increase in the data flow for all organizations. The big things here are:
Hadoop
Hadoop is an open-source framework for data applications on very large hardware clusters. Gartner Group is predicting that within the next two years nearly two-thirds of analytics packages will feature the Hadoop framework for handling massive datasets. IBM is a major supporter of this as evidenced by the many examples shown during the recent IOD 2012 in Las Vegas. It has made possible the processing of non-traditional, unstructured data in the form of text, social network data, machine data, etc. This is a big deal because unless you can harness Big Data and put it on a common plane nothing else matters. Look for application providers to strengthen and extend this framework wherever possible because of the competitive advantage it provides. And since Hadoop is open-source, its lower relative cost is a major driver to broad adoption with the only limitation the supply of technical talent to implement it.
Natural Language
One of the coming trends in BI over the next three to five years will be the use of natural language within BI applications. Think Siri on steroids but with a brain focused on analytics and data. The degree of difficulty in doing this is huge but it will happen since IBM's Watson has already proven the concept. A key challenge will be the ability of the application to do this in an almost conversational style both understanding user context and maintaining a thread of focus as the user seeks to get closer to the precise question(s) to be answered. It then becomes a logical next step to assume that answers to complex analytical questions evolve into projections of various 'what if' scenarios all without touching a keyboard. How IBM Cognos and the other BI vendors each position their offering here will be interesting to watch.
The Cloud
BI and Analytics are currently the fastest growing areas of cloud computing. This trend is expected to continue with one estimate showing that it will grow at a rate in excess of 80 percent for the next couple of years. Many of the early concerns around issues such as security have been dealt with to the point where even concerns with highly sensitive data such as health care and financial are creating private or partner clouds. Plus, many believe that cloud computing better facilitates self-service BI and delivers a greater ROI on BI reporting tools.
Mobile Platforms
Mobile platforms are expected to become the dominant platform for BI users in the future. One of the major reasons for this is that these offer the chance to expand BI into the hands of non-traditional user groups such as service technicians, truck drivers, etc. Not only does this greatly expand the market, it requires a mobile device. It is expected that in 2013 mobile devices will replace PCs as the most common web access device.
Simplified Product Offerings
The complexity of how BI is often sold today is mind numbing and a big turnoff for prospective customers. Already underway is a move to simplify how the applications are sold and do it in a way that makes sense to the customer. IBM Cognos, for example, has largely moved away from the 'studio' concept where overlapping capabilities made it hard to determine what the real value was of one option versus another. Another factor driving this is that what the leading providers offer is so similar: dashboards, mobile, scorecards, collaboration, etc. While some predict analytics software to become commodities in the near future, enough differentiation will exist for the next few years for vendors to expand their products to cover non-traditional data sets.
Summary
The next four to five years are likely to see more change in the Analytics and Business Intelligence market than has taken place in the past 10 to 15 years since BI was created in the mid 90s.
© 2013 – Envisn, Inc. - IBM Cognos Blog

Image by sfgirlbybay