March 29, 2013 by Paul Hausser, Envisn, Inc.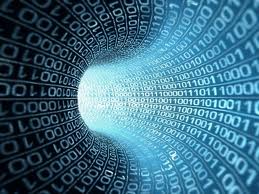 Confused by all of the headlines you see about Big Data? You're not alone. Big Data is probably the most over-hyped term in the technology world since Client Server came on the scene decades ago. In reality Big Data is mostly the same data you already know supplemented by the surge in new ways of collecting data that did not exist until recently. Cars, GPS, mobile devices, online shopping and social media are some major examples – and they're growing fast. What seems to be missing for many of us is a context with which to try and assimilate what all of this means and how to deal with it.
What's Different about Big Data?
There is no consensus around the definition of Big Data and many believe that trying to reach one is irrelevant. That said, there are some attributes that characterize the new face of data in this networked world. These include:
The volume, velocity and variety of data is increasing faster than many current IT architectures can handle it.
The variety of new data sources is often more an issue than the volume.
It's not a pile of data; it's a constantly flowing river of data that needs to be managed.
Unstructured or loosely structured data or text can be challenging to query and analyze.
As data becomes more complex it's less likely the existing structure will be able to handle it.
Successfully Engaging Big Data
Though relatively new, there are some learnings that can be shared from those that have successfully begun to engage with Big Data.
You need a plan. Start with what you already know and expand from there. Chances are you're already working with chunks of Big Data.
Save it. What you don't know how to use today may be of value in the future. Storage is cheap so don't discard what you can't use today unless you know it's junk.
Think quick wins. This is important in order to maintain support for whatever initiative you've undertaken. Spending a couple of years before you have been able to demonstrate real value will not be perceived as a successful venture. Plus, if you've already been involved with Cognos analytics you may already know where some quick wins can be had.
Focus - This can sometimes be the easy part. Some areas to focus on:
a. Revenue – Opportunities to increase revenue greater than costs. Cross sell, up sell, better packaging, etc.
b. Costs – Opportunities to reduce or eliminate costs.
c. The drivers of customer buying behavior
Need outside help? You might if a big part of your challenge is how your firm collects, stores and manages its data. But if that's under control then focus on how to get more value out of the data you're already getting.
Listen for faint signals. Big value gains often occur by finding and connecting key pieces of data initially thought to be unrelated.
Basic performance management and analytics should be successfully mastered before going all in with Big Data.
Find stakeholders. Collaboration across different functional areas is often key to getting the most insight on how to best use new data.
Tools – This area is evolving quickly since what's available today falls short of the need especially in dealing with disparate data types.
A New Paradigm
Sometimes the best move may be to just jump in the deep end of the pool. A recent example of this approach is in the area of cancer research. This week the Wall Street Journal reported that the American Society of Clinical Oncology is taking a Big Data approach to looking for better treatments for cancer. Currently 95% of all trials data is locked up in medical data silos that don't talk to each other. The plan is to strip this data of individual identifiers and then begin to aggregate it.
This is a big challenge; large amounts of data from multiple sources in multiple formats and likely in varying levels of quality. But it's also fair to say that the potential payoff here could be huge with the opportunity to positively impact thousands of lives not only in the US but worldwide. It is likely to be 12 – 18 months before the first wave of results from this effort will be available. The scope of this project is truly breath taking and a real test of taking on Big Data in the medical field. More on this project can be found here: 'Big Data' for Cancer Care
Image by ciokkolata
© 2013 – Envisn, Inc. - Cognos Analytics Tools