October 29, 2013, By Rick Ryan, Envisn, Inc.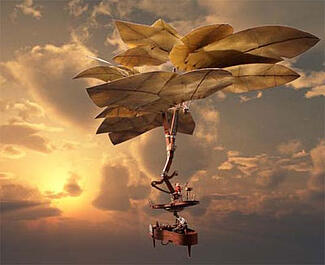 Our NetVisn product was designed to go broad and deep in terms of providing Cognos administrators and developers with the ability to manage key tasks and get answers to all of their questions, quickly and easily. Among its broad list of features are powerful analytics that cover everything from database and package dependencies to all dimensions of security and get what you want organized the way you need to use it.
The Challenge
But as good as these are there are still some things people want to know that we've never heard users ask for before. So for these we have created what we call custom queries that enable the user to get exactly what they need. Some of the ones on the growing list include:
List of all databases and tables found in models
List of all reports & owners with embedded SQL (non Cognos SQL)
All model item expressions with database, table & column dependencies
Identify package data sources, tables & columns and if used in any reports
List of all reporting objects with drill-though targets
Find object info using a store ID
For a package, list all model items not used by a reporting object
List reports using a specific package, the model items used and the report items that use them
List of reporting objects and the data sources and connections they use
List of all groups, roles, members and memberships
Some may ask why this level of detail is needed. That may be the wrong question since these are real requests by Cognos administrators that have a need for this information as part of managing their Cognos environment.
Another Way?
So why not just run a standard SQL query against your Content Store to get this kind of information? There are a couple of reasons. First, IBM Cognos does not publish the Content Store schema making it hard to know exactly where things are. And second, the ability to query the Content Store using the SDK is limited. You are typically restricted to simple, direct queries on a single subject area thus limiting more complex queries. There's also the factor of possible contention with the Content Store's principal purpose of serving up metadata in response to users running reports or queries. This is not a problem with NetVisn.
NetVisn avoids all of these issues since its design includes its own specialized XML database that gives it a mirror image of the Content Store but with a lot more detail that is rich in things that administrators need to know about their environment. Especially things that deal with relationships to other objects and states or conditions. It's also optimized for hierarchical data which is more how Content Store data needs to be used by administrators.
Plus it lends itself to easily answering the free form type of questions that these queries represent.
So where is this going? As this library of custom queries evolves and expands over time we'll likely incorporate many of these into our standard analytics. Where similar queries begin to cluster it makes sense to build these into NetVisn as part of our strategy of letting customers help design our products.
Summary
While the Cognos Content Store may seem like a giant black box there really are ways to get the information you need but it requires a different approach than going into it native mode. Once its metadata is structured for access you can answer virtually any question you can conceive of.
Have a unique need for something that you know is in your Content Store but you can't get?
We would be interested in knowing what it is.
Contact us at: info@envisn.com
© 2013 – Envisn, Inc.