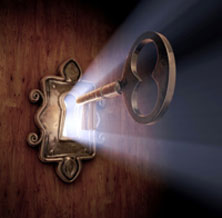 By Paul Hausser, Envisn, Inc.
In reality the value is only hidden from those who cannot easily see it. It's more waiting to be discovered than hidden.
This is something we began to explore with our customers. It started more than a couple of years ago when we began to create Custom Queries for our customers. These were specific, often detailed requests for information about objects and relationships in their Content Store. In many cases these were things we had never thought about previously. And while our NetVisn product has broad reporting and analytics, some of the requests we've gotten from customers go well beyond basic questions on content. After creating a few of these we made the decision to put them on our website and make them available to all of our customers. The result of this has been to significantly broaden their use, and of course, generate requests for more of them. But the interesting thing is this helped us understand just how much customers want to know about what's really going on in their Cognos environment and this has help guide our development.
Virtually every request for a new or modified custom query has a story behind it. And these stories are really about what it means to manage a Content Store for each one of our customers and be part of their discovery process.
Some Learnings:
Data-Data-Data – Cognos administrators want to know everything about the data used in their environment. This subject is far and away the single most important area in terms of better knowledge and management. Particularly about how it's used and where it's sourced. We see this reflected in the fact that many of the custom queries are data specific. These include:

• Model item usage by package
• Database usage by package and location
• Data source connections and model/package dependency
• Data source tables and columns Databases, tables and columns
• Cube data usage

Many customers have been able to refine their models and packages by focusing on what's actually being used. Other examples include verifying that the correct 
 database connections are being used.
High Frequency Reports – By coupling content store data with audit data some have been able to identify reports that are scheduled to run with high frequency. In some cases this has uncovered reports running every hour or even every minute; and often these reports are never viewed. This is something every Cognos environment should be monitoring.
Broken Lineage – By identifying those reports or queries that have broken data lineage (one or more data items no longer available) the report owner can be contacted to have it fixed.

Attachments Sent with SMTP addresses

– Enables administrators to find out which reports are required to deliver report output by email. Note: One customer was able to identify reports being emailed to outside contractors that they were not authorized to receive.
Missing Objects – Identifying dependent objects that no longer exist. An example might be a report that has one of more views attached to it that has been mistakenly deleted. Or an email distribution list for one or more scheduled reports has been deleted and nobody is getting their reports.
All of these examples and more are available when you begin to see the Content Store differently. If you can capture and use every attribute and relationship of every object then their use is only limited by your imagination.
It starts with the realization that the Cognos Content Store is really just a huge data repository of databases/data sources and created Cognos objects (model, packages, reports, etc.) that can leverage significant value beyond its nominal purpose if you have the tools to access and manage the data. We designed our NetVisn product to capture all of the attributes of every object in the Content Store so everything can be accessed when needed. It's all there waiting to be unlocked.
© Envisn, Inc. – 2017 – All rights reserved. Custom Queries for your Cognos Content Store