Or Zombie Cognos Report Schedules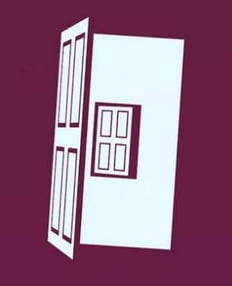 By Paul Hausser, Envisn, Inc.
We actively encourage customer feedback on our products, good and bad. We especially like to hear how they're using them to improve operations and add value to their BI Analytics users. This is direct feedback that recently came in from one of our NetVisn customers that has been using the product for over four years. They have a very large Cognos deployment with operations around the world.
Streamlining Operations
"Our production server is under huge stress. Overloaded with user requests not just from Cognos, but other applications that use data of the Data Warehouse as well. Busiest day in terms of reporting is Monday. First day of the week. Our fiscal week is from Sat to Fri. Our data warehouse gets updated every day. Triggers are posted to kick off reporting. So Monday runs of reports basically report data loaded on Sunday, which has a very low business value, almost useless. With the help of NetVisn and a custom query (all-object-schedule-detail) we were able to identify all reports and users that use one of the 16 daily triggers. We communicated the change to the affected users directly, and finally, asked that they do not schedule the triggers on Monday anymore. ~1300 reports do not run on the former busiest reporting day of the week. A huge success, not possible without the NetVisn custom query."
More discoveries from the same customer…..
"We wanted to find scheduled reports that had no end date. Of over 5,000 scheduled reports only about 500, or 10 percent, had an end date. Not really surprising since most of us setting up a schedule would assume it would be needed indefinitely. We found a number of anomalies where reports had obviously outlived their useful life but just kept on running forever – Zombie reports. One report was scheduled on February 9, 2012 and ran every hour 24 X 7 through the end of June 2015. That's almost 30,000 times!"
"A couple of days later we discovered another report with an even more extreme schedule. It was scheduled to run every minute. Hard to believe maybe, but if it's possible some people are going to do it. Fortunately we now have the tools with NetVisn to find these issues and address them. Plus, the custom queries can be tweaked if necessary to get even more detail on a subject area."
NetVisn also makes it possible to answer one of the most important questions of all: Is anyone actually using these reports? The data on actual report usage can be made available to the schedule owner to ask if it still makes sense for the report to be scheduled and with what frequency.
Do you know what's in your Cognos Closet? Have you tried to look?

© Envisn, Inc., All Rights Reserved.