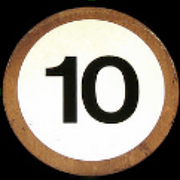 By Rick Ryan - Envisn, Inc.
At IBM's annual Information on Demand (IOD 2010) event in Las Vegas last week the big news was the introduction of Cognos 10. Is this a big deal? We'll let you decide. How you feel may have a lot to do with whether the new things are important to you and your organization.
IBM Cognos 10: The Big Picture
IBM Cognos 10 is the first major BI release since Cognos 8 was released in 2005. Cognos 10 presents a more integrated user interface along with a broader offering of analytics and technology. The recent acquisitions by IBM of SPSS, TM1 (Applix) and Clarity are now part of the offering.
Broader Scope of BI
IBM Cognos 10 is a bold move to broaden its scope beyond BI to include group decision making, integrated statistics and mobile BI. The goal is to focus on integrating a broader role for BI into the decision making process with the ability to actually record and track decisions and then measure results against them.
Cognos 10 is also a move away from role defined capabilities and the whole issue of "studio clutter" that confused some of its BI users in the past. Business Insight as it's called, enables users to aggregate and organize BI with analytic and planning content within a unified interface. Users can access increased functionality without having to change studios or interfaces. This seamless slide into expanding functionality is virtually unnoticeable in actual use.
Why Cognos 10 and not Cognos 9? The most consistent answers here centered around two areas; First, it's considered a major release and thus warrants being a 10 not a 9. And second, TM1 (Applix) already has a 9.x release on the market.
New Things in Cognos 10
Life Cycle Management is the capability to handle upgrades from one version to another. They made a big deal of this at last week's event. No doubt in an attempt to pre-empt the groans from those in the audience that remember all too well the pain associated with version upgrades in the past. It appears that they have done a lot of work to make this process uneventful. Plus, it's now possible to run reports and queries in both Cognos 8 and Cognos 10 at the same time and then compare the processing differences. This should reduce the testing needed in version upgrades.
Dynamic Query is a new feature that results from performance enhancements. With this feature enabled, reports, queries and cube building are shortened. This is done by caching and query routing techniques. Results indicated performance improvements of up to 30 to 40 percent.
Statistical Integration is the result of SPSS being integrated into the analytics umbrella of Cognos 10. Based on what I saw, the future of this looks impressive indeed. SPSS has added a Modeler capability making it easier for non-statisticians to benefit from predictive modeling in a much broader business context. increasing the potential for improved business performance. Those with the skills to harness its power can get some big benefits quickly.
Active Reports allow users to receive self-contained interactive reports by email. This extends the reach of BI to mobile and offline workers that can work on these active reports and perform what-if scenarios if required. Mobile workers are the fastest growing market segment for BI and making it easier for them to work anywhere keeps the market growing.
Platform Enhancements designed to make life easier for those that have to support the platform. These include optimized query generation, life cycle management and performance enhancements. As BI environments have grown in size throughput has become more of an issue. These enhancements help minimize potential bottlenecks as more users are added to the environment.
Social Networking is achieved with the integration of Lotus Connections and Business Analytics. With IBM Cognos 10, key information can be shared by groups or communities and forms the basis for decision making that connects people to the event. All of this is captured and used to improve decision making practices.
Is IBM Cognos 10 Worth the Wait?
What was announced at IOD 2010 required a great deal of work by a lot of people to pull off. The new user interface along with better integration of increased functionality is impressive. For users it will make the Cognos experience much smoother and should also scale well. The response from the customer base seemed to be very positive with a lot of users anxious to try it out.
Cognos 10 - To sum it all up:
Broader role for BI - BI has now become Business Analytics.
More unified user interface with integrated analytics.
Improved performance and platform enhancements.
Social networking that enables collaborative decision making.
Note: Not a lot of information was available on licensing details around C10 or what current users might face when upgrading from their current license mix. In response to questions asked about this, it was recommended that users contact their account manager for detailed information.
For more discussion on the most recent IBM IOD and what's new in Cognos 10, please refer to IOD 2011 and IOD 2012.
Photo by
PSD