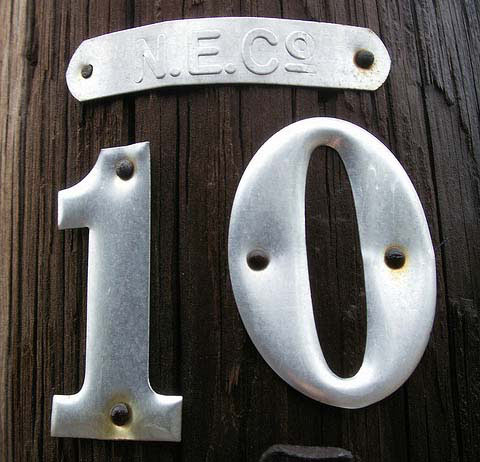 By Elwood Philbrick, Envisn, Inc.
Those attending the recent IBM Information on Demand event in Las Vegas looking for a big splash by Cognos were likely disappointed. Cognos 10 was introduced two years ago with a lot of fanfare and what they've done with its latest iteration, release of Cognos 10.2, is to continue to refine, extend and integrate. The major goal of this release was in making it easier to use the products. Nothing big or dramatic, just many new additions and extensions that enable a broader range of differently skilled users to utilize BI analytics to work more productively.
This is not to diminish what's new in Cognos 10.2 because many of these new features make it possible for users to get the meaning from data much faster and with greater insight than ever before. For example, users that struggle to find the best chart to use with their data will find the chart wizard analyzes the data in use and recommends a chart to be used. This seems to work well especially for users new to the graphical representation of data.
Some of the other key things now part of Cognos 10.2 include:
Cognos Workspace (formerly Business Insight)
Tabbed workspaces – multiple tabs can be used to organize content in a single workspace with each tab containing info on a particular area.
Global area in tabbed workspaces – gives you a common area viewable within all tabs enabling you to keep an object(s) in view.
Chart interaction – you can select a chart or part of a chart and apply actions such as filtering part of the chart.
Freezing column and row headings – keeps them displayed as you scroll through the data.

Printing a workspace

– the print preview feature in the browser enables you to adjust settings to get your workspace to fit on a printed page.
Cognos Workspace Advanced – offers some additional enhancements with crosstab headers and automatic grouping and summary for lists.
Report Studio
Improved integration

– between Active Reports and Cognos Workspace allows you to use check boxes and sliders to control Active Reports.
Interactive repeater tables – enable you to add interactive behavior to repeater tables in Active Report.
Inherited table styles in lists and crosstabs – items inserted into a list or crosstab can inherit the table style of one of the items in the data container.
Writing query macros in the expression editor – you can use the expression editor to write macros in query expressions.
Prompt API – enables report authors to write JavaScript applications to customize the standard prompt functionality in Report Studio. This has some broad functionality associated with it.
Platform Enhancements
64-bit – You can use the 64-bit Data Manager engine to take advantage of additional memory in 64-bit computer environments. This greatly increases the amount of data that can be loaded. A gateway also enables access to 64-bit libraries you can use.
Dynamic Cubes – this is a query technology that lets you perform ad-hoc analyses over large volumes of data (>1Tb) with fast performance and low latency. These are covered in detail in a prior blog: Cognos Dynamic Cubes.
Multiple tenant environments – support multiple customers or organizations (tenants) by using a single deployment of an application while insuring that each tenant can only access the data it's authorized to use.
Archiving content to the file system – allows you to archive report specifications and saved output to an archival repository or to the file system. Offloading this from the content store can significantly improve performance while adhering to compliance requirements. More detail on this can be found here: Archiving Cognos Content.
Predefined LDAP configurations – you can configure your environment by selecting from a number of predefined LDAP authentication namespace configurations including Active Directory, IBM Tivoli and Oracle SunOne.
Cognos 10.2 broadens the business analytics base for IBM while making the product suite even easier to use for all skill levels. Future offerings will include even more functionality on mobile platforms and extending the scope of the products and platforms to handle large data sets.
For more discussion on the IBM IOD and what's new in Cognos 10, please refer to IOD 2010 and IOD 2011.

Image by Daquella manera
© 2012 - Envisn, Inc. - Tools for Cognos 10 -All Rights Reserved